ESportsBattle BASKETBALL: record number of ebasketball matches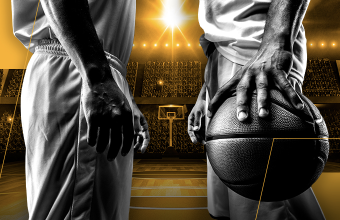 ESportsBattle Platform | BASKETBALL held a record number of ebasketball events: 48 tournaments and 1248 ebasketball matches in April 2021.
Talented ebasketball players take part in our tournaments daily. Among them, Andriy "Andrik" Mazyar is one of the strongest practicing ebasketball players in Ukraine, a UCBF spokesman.
The esports platform ESportsBattle became a partner of the Ukrainian Basketball Federation and the Ukrainian basketball team, as well as the general partner of the Ukrainian Cyberbasketball Federation and the Ukrainian National Sports Team.
ESportsBattle's partnership with federations and individual teams can help to effectively develop ebasketball niche and community, as well as promote the professional qualifications of esports players.
ESportsBattle — esports platform that includes commercial efootball, ebasketball, eice hockey, CS:GO 24/7 tournaments, popular in 150+ countries, non-commercial efootball leagues, ESportsBattle Academy and own media, trainings and develops the esports community and fans.