ESportsBattle | Basketball: statistics, predictions and players ratings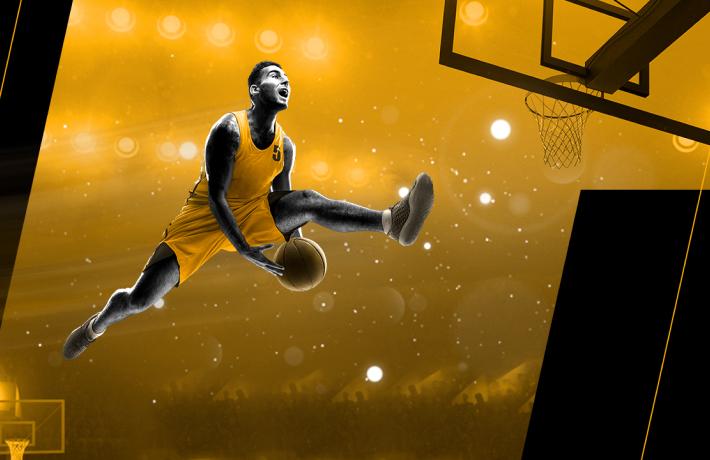 Statistics
ESportsBattle | BASKETBALL — consistent ebasketball tournaments with pro players. There is live analytics for each match and high-quality streams. What's more:
800+ matches in top esports discipline monthly;
2 matches online simultaneously;
day-to-day matches — from 7:00 am to 2:30 pm UTC;
the duration of a match is up to 30 minutes;
17+ markets per event;
community of ebasketball players and fans;
ebasketball events online streaming.
In the ESportsBattle tournament | Basketball, each esports player is assigned 1 team for the entire tournament. Each tournament is attended by 4 or 5 esportsmen. Players in an ebasketball tournament compete against each other. During the main playing time, the winner is determined. If the result of the game is "Draw", then overtime is added. The result of the esports basketball competition is included in the tournament statistics.

Predictions
ESportsBattle | Basketball includes constant testing of unique formats and dynamic contests between well-chosen teams and players. In addition, there are prematch & live markets for the event. Thanks to in-house IT solutions for potential customers, clients get access to real data and statistics on all matches and players. The official provider of ESportsBattle | Basketball tournaments is a BETER. More information about ESportsBattle tournaments and other products is here.
ESportsBattle | Basketball player rankings
Ebasketball fans may learn more about ESports Battle | Basketball tournaments and athletes ranking. The data is compiled based on the actual results of the players taking part in the competition. More information about cyberbasketball players is available here.