CS:GO is one of the most popular esports disciplines in the world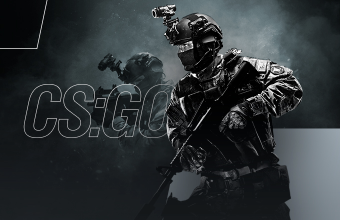 In April 2021, the number of weekly hours of CS:GO content viewed on Twitch reached 16 million. Also, Counter-Strike: Global Offensive (CS:GO) topped the Steam chart for the peak number of concurrent players on the online gaming platform in 2020. The game reached over 1.3 million concurrent players at its peak in 2020.
ESportsBattle | CS:GO provides day & night consistent tournament series, live analytics for each map, and spectacular esports content. Dynamic matches and day-to-day no-lags live streams (from 6:00 pm to 4:00 аm UTC). The platform holds 2,700+ events of three formats (1x1, 2x2, 5x5) in top esports discipline monthly.
"Console sports are not an alternative to CS:GO. Within the company, we do not divide events into classic sports and esports. We distinguish between traditional sports, console sports, and esports. These are three different directions with entirely different audiences. And for each sport or esport, there are no less than three different types of viewers: players, fans, bettors.
With classical sports, everything is clear: these are people who just love sports. Everything is a little bit different in esports, it's all about young guys who grew up in the era of CS:GO, Dota 2, Valorant, etc. Therefore, this young audience of gamers has generated a demand for such content among bettors," said Alex Barkar, former BETER CEO.