Efootball is seeing a great boost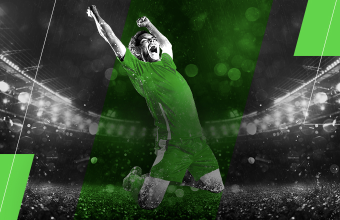 The COVID-19 outbreak has significantly impacted engagement and spending levels in 2020 and reshaped the gaming industry. The lockdowns in the first half of 2020 affected nearly everyone's way of working, and game studios were no exception.


Daily online content consumption around the world has risen since the start of the COVID-19 pandemic, doubling on average from 3 hours 17 minutes to 6 hours 59 minutes. And today, efootball games gain momentum because they are the most snowballing games among esports. The number of views ESportsBattle has significantly increased in 2020: from 4M in June to 22M in December. According to ESportsBattle estimates, it's expected that by 2023 it will exceed 100M.

Moreover, fast commercial 24/7 tournaments of ESportsBattle attract the attention of fans in more than 150 countries and meet the industry's need for fast content. Platform's product ESportsBattle Football is one of the most popular efootball tournaments in the world. Organizers hold up to 4 events simultaneously and more than 11K matches/month with up to 10 minutes average duration each.

It is worth mentioning that the grand total of matches per 2020 was more than 225k, although in 2019 this figure represented almost 63k.