ESportsBattle stands with Ukraine!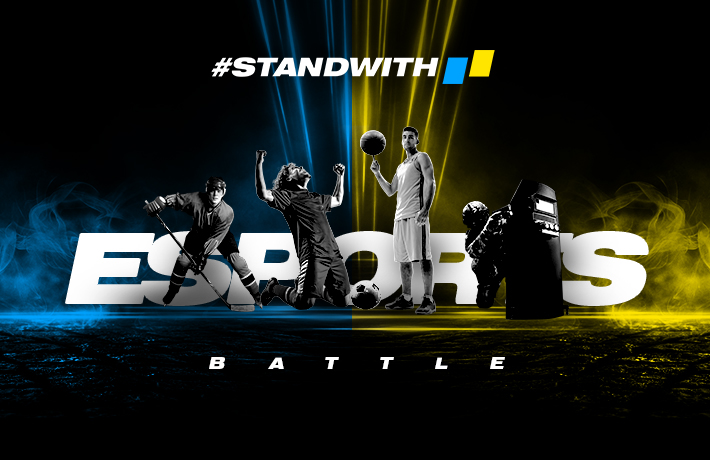 We will never forget the events of February 24, 2022, because the armed forces of the Russian Federation attacked our homeland and launched a full-scale invasion of Ukraine. This war is a crime against the Ukrainian people, our country, and humanity.
ESportsBattle is the largest esports platform in Ukraine, which includes an esports academy, national tournaments, 24/7 commercial esports matches, and unites and supports the community of esports players and fans.
Our tournaments are streamed 24/7/365 in 150 countries. However, from now on, the live streams of our efootball, ebasketball and CS:GO tournaments are no longer available for the audience in Russia. We won't provide the aggressor country with our content anymore.
Unfortunately, we also had to put our ehockey tournaments on hold.
Given the temporary closure of some of ESportsBattle's locations in Ukraine, we will continue to stream our tournaments from multiple locations across the EU, as we want to support our employees and continue developing esports in Ukraine.
We're also planning to open new locations in the EU in the coming weeks. And we still hope to reopen our locations in Ukraine as soon as possible.
Ukraine needs your help. You can donate directly to the defenders of Ukraine through special accounts set up by the National Bank of Ukraine or by helping The Return Alive Foundation Come Back Alive.
ESportsBattle team members are proud to be Ukrainians.
Stand with Ukraine! Слава Україні!

#esportsbattle
#standwithukraine