New discipline on ESportsBattle!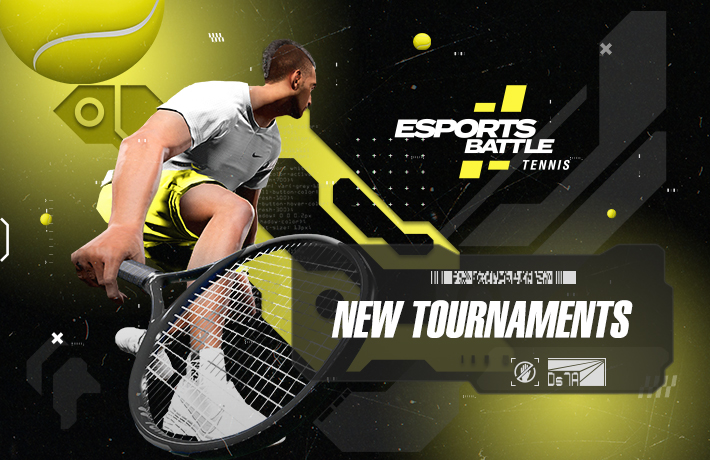 A new series of tournaments for #aotennis2 — ESportsBattle | TENNIS is starting. Watch top matches with the world's best athletes under the guidance of top etennis players!
Every day, from 7:00 AM to 3:05 PM, tournaments are held in a round-robin format with the participation of three players.
The classic BO3 format, a match lasts until 2 sets are won. Everything is like in real tennis, only faster, more exciting, and more dynamic.
ESportsBattle is an esports platform that includes efootball, ebasketball, ehockey, etennis, DOTA 2, and CS:GO tournaments.