STAGE 2 ESPORTSBATTLE | FL 2021-2022: REGISTRATION CONTINUES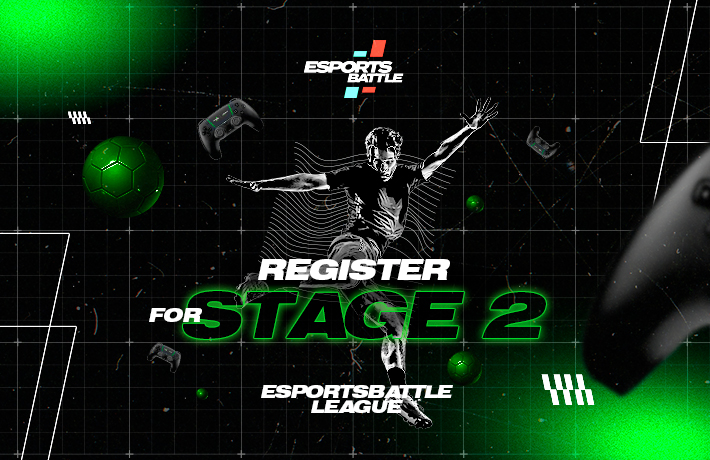 Guys, recently, the final of Stage 1 ESportsBattle | FOOTBALL LEAGUE in PRO and AMATEUR Division was held. There is still one week left to register for the second stage of the league. Hurry up to apply for participation — registration ends on February 22. The qualifying round will take place on February 26-27 online. Register here.
Congratulations to the PRO Division and the AMATEUR Division winners:
Stage 1 winners earn ESportsBattle Points during the tournaments. For the first place, the participants receive 120 points, for the second — 100, and the third — 80. The finalists who will make it to the Grand Final are determined based on the number of ESportsBattle points.
You can watch the Stage 1 final matches on the official ESportsBattle YouTube channel.
How to participate in ESportsBattle FOOTBALL LEAGUE
If you're 14 years old and have a PlayStation 4 or PlayStation 5, feel free to join the league.
Participation in the League is not only about winning money but a great chance to test your playing skills with the best efootball players in Ukraine.
The total prize pool: 350 000 UAH.
There will be four qualifiers (Stage 1 | Stage 2 | Stage 3 | Stage 4) and a Grand Final.
The competition will take place in two divisions: PRO Division (in Ultimate Team mode) and AMATEUR Division (in Kick-off mode).
We are waiting for you at Stage 2!