NEW ESportsBattle HOCKEY-SHORT TOURNAMENT FORMAT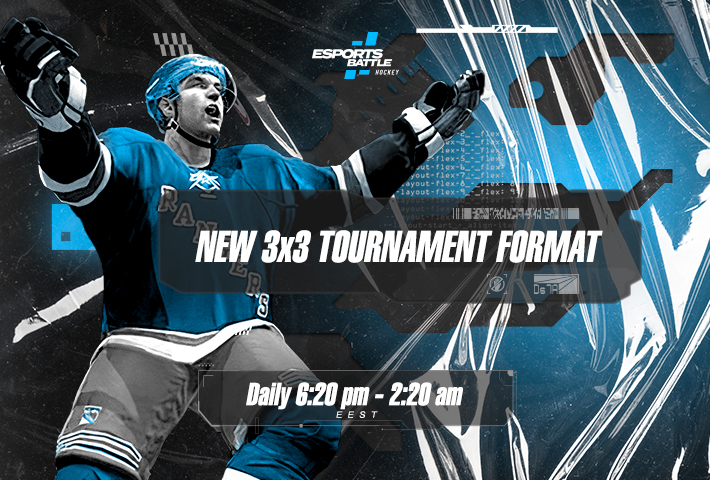 The new format hockey tournaments of ESportsBattle HOCKEY-SHORT have started!
On Wednesday, May 10th, the esports platform ESportsBattle launched a new series of console tournaments featuring short hockey.
Unlike traditional hockey, each period is one minute shorter (3 instead of 4), with three field players, one faceoff at the beginning of each period, and no icing, offside, or player ejections.
The 3x3 format matches will take place every day from 18:20 to 2:20 (EEST).
Now, in ESportsBattle HOCKEY tournaments, there will be 1200 matches of classic ehockey and 1260 matches of 3x3 hockey.
ESportsBattle is an esports platform that hosts tournaments in efootball, ebasketball, ehockey, and CS:GO. Recently, a new series of DOTA2 tournaments were added.