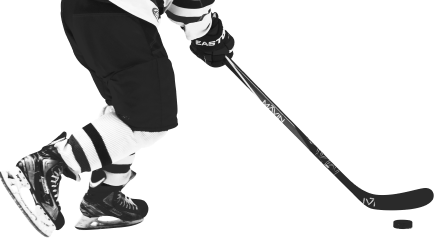 Regulation on ESportsBattle Tournaments
Goals of ESportsBattle:
development and promotion of cyber hockey in Ukraine;
enhancement of sports mastery of the participants;
attraction of new cyber sportsmen and promotion of cyber hockey on the Internet through online streaming.
ESportsBattle tournaments venue
Organizers communicate tournament venues once the entry lists are finalized.
ESportsBattle participants
A man or a woman aged 18 years and older are allowed to become participants.Organizers determine if a person is allowed to participate in the tournament. Organizers bear the costs of ESportsBattle tournaments.
Tournaments format
The format is determined once the entry lists are finalized.
Participants' rewarding
Organizers may decide to reward participants.
ESportsBattle Tournaments
General conditions
ESportsBattle cyber hockey tournament is held on the PlayStation platform.Competitions are held online. Organizers determine the number of cyber sportsmen allowed at ESportsBattle.
Competition Rules
In ESportsBattle tournament, each cyber sportsmen is assigned to 1 team for the entire tournament. Usually, 4 or 5 cyber sportsmen participate in each tournament.Tournament participants compete in a round-robin format.The winner of the match is determined within the main playing time. In the case of "Draw" overtime is added. Results of a match are recorded to the tournament statistics.
Determination of Tournament Winner
Following the results of the match, each player earns scores:
If following the results of the group-phase match, two and more participants earn equal scores, their tournament place is determined:
based on the highest win rate within all matches;
as a result of the games held between such participants (number of scores, number of wins, the difference in goals scored and missed, number of scored goals, number of missed goals);
by the highest difference of scored and missed goals within all matches;
by the highest number of scored goals within all matches
by the least number of missed goals within all matches
All results of matches are recorded into the official tournament online statistics and published on ESportsBattle official sources.
Force Majeure: Replacing Participants and Cancelling Tournament
Replacing Participants of Tournament
If a cyber sportsman does not show up or cannot participate in the tournament due to a force majeure event, the participant can be replaced. Replacement of the participant may happen on short notice as well as in advance, as the case may be. Replacement of the participants is only possible within the entire tournament and never allowed for a certain match/matches.